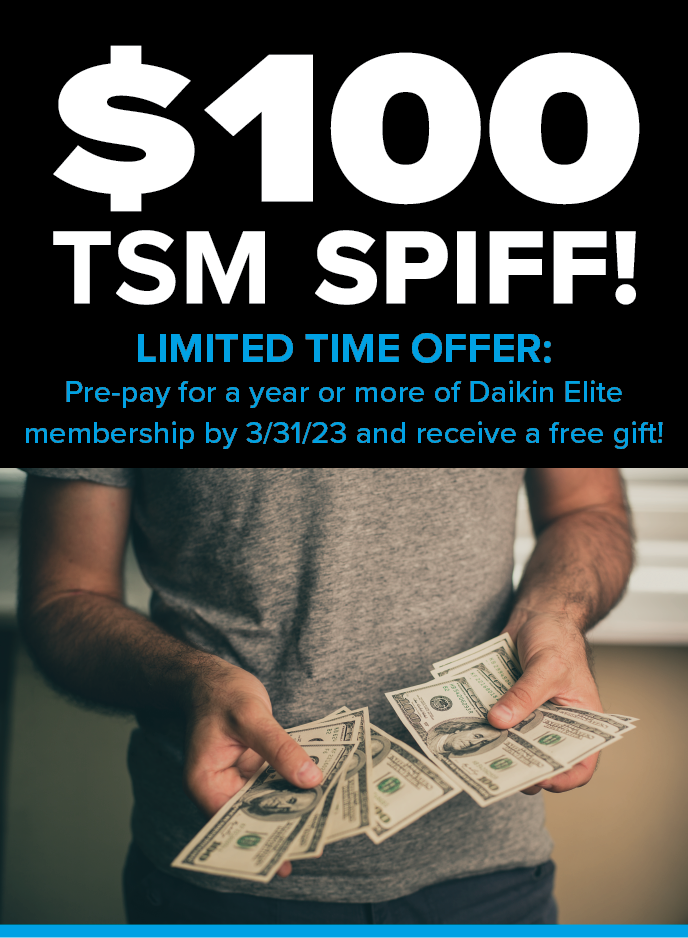 Help your dealers take their business to the next level of success and earn cash incentives during the process. Now that's a WIN-WIN! Simply refer your dealers to the Daikin Elite Development Program and earn $100 for each new dealer who signs up and pays for a membership.
Daikin Elite Development is the Best Way for
Contractors to Train Their Entire Business
Comprehensive Online & In-Person Training On Topics Including:
In-Home Sales
Service Agreements
Pricing Principals
Leadership
Marketing, Branding & Lead Generation
Customer Service & Dispatching
Service Management Operations
And Much More!
The Daikin Elite Development Program is $399/month
($359 if prepaying 12+ months)
Dealers may also use accrual funds to join or be reimbursed.
Special Limited Time Gift Offer For Dealers
Dealers can choose from the following incentives when they sign-up for, or extend their current, Daikin Elite membership between January 1 and March 31.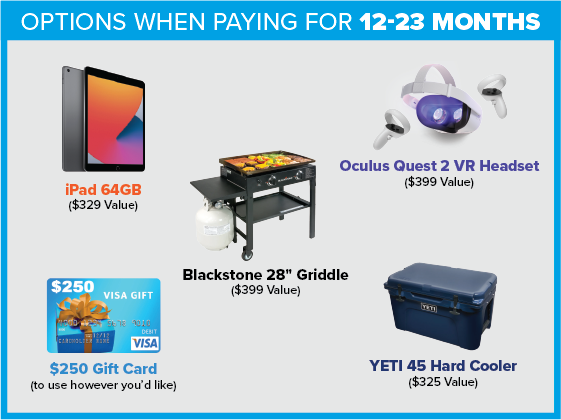 Terms & Conditions:TSM will receive a $100 spiff for each new dealer they sign up for the Daikin Elite Development program. Spiffs are only awarded if dealers begin making membership payments. They are not awarded if contractors only take advantage of the 30 day free trial. Promotion available now through March 31st, 2023. Dealer must join using a credit card at $399/mo or $4,308 for the full year, or use accrual funds for full payment of $4,308. Dealer must be new to the Daikin Elite Program and not an existing EGIA Premium or Plus Member. TSM name must be listed in the "referred by" section of the Daikin Elite enrollment application. TSM spiff will be paid by EGIA to TSM via check 4-6 weeks after the promotion ends. Daikin Elite enrollment application must be emailed to jchandler@egia.org for tracking. Questions? Call Jeremy Chandler at 916-759-0515.